Commercial and Home Dumbwaiters
Area Access – Your Professional Dumbwaiter Installers
There are all kinds of dumbwaiter products available, each with different features, requirements, and purposes. Maybe you are looking for a simple solution to transport groceries or laundry from one level of your home to another.. Or perhaps you need a commercial dumbwaiter for transporting cases of wine, kegs, or food in your restaurant. Whichever the situation, it is easy to get overwhelmed researching all of the different Dumbwaiter Models and Manufacturers that are on the market.
Our specialists at Area Access have years of experience working on hundreds of different situations. We will help you find the most cost-effective, practical solution for your scenario. A free on-site evaluation can get you the information you need to get your project started. Give us a call today, or stop by one of our showrooms to get the information you were looking for.
---
Residential Dumbwaiter – The Hide-A-Waiter

The Hide-A-Waiter is perfect for in-home application due to its unique drive system and small hoistway size. Similar to a stair lift, this model has a Rack and Pinion Drive that is completely battery operated. This allows for an extremely lightweight and cost effective product.
 No machine Room requirement
No special wiring required – 110V for charger
Easy plug-and-play wiring
LED diagnostic system
No pulleys or cables
Continuous charge trailing wire
Rack and pinion drive – proven reliable
2, 3 or 4 stories
Door configurations on 3 sides
Powder coated finish
Interlocks included
Car size: 20" x 20", 24" x 24" car with 200 lbs capacity or 30" x 30" car with 275 lbs capacity
Proudly made in the USA!
---
Commercial Dumbwaiter
When considering a dumbwaiter in a commercial application it is crucial to find an experienced company to provide professional installation of a top of the line product. From our extensive experience with commercial work, including the installation of the dumbwaiter at The Library of Congress in Washington D.C, we guarantee to provide top quality products, professional installation and continued service. There is an extensive list of codes and regulations to consider before beginning your job so be sure to contact the experts before getting started.
Inclinator Dumbwaiter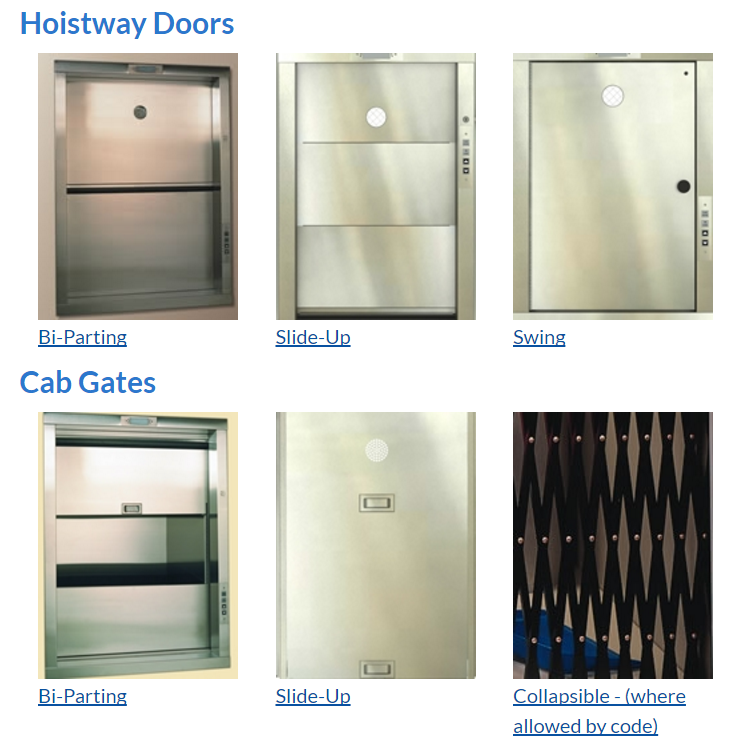 Each product is customizable to fit your situation. There is a wide range of options such as interior finishes, exterior finishes, door and gate operation, and more. Contact us and ask how the Inclinator Dumbwaiter is the perfect fit for your place of business.
Custom sizes up to 36″ x 36″ x 48″ (91.4 cm x 91.4 cm x 121.9 cm)
Weight capacities: 200 lb. (90 kg), 300 lb. (136 kg) and 500 lb. (226 kg)

Up to 27 ft. (8.2 m) on 200 lb. (90 kg) model
Up to 47 ft. (14.3 m) on 300 lb. (136 kg) and 500 lb. (226 kg) models
Up to 6 stops

Automatic controls from any level
Can accommodate openings on 1, 2 or 3 sides
Painted steel cab or optional stainless steel
220V electrical