Parts and Service
Vast Inventory Of Elevator And Stair Lift Parts
A major benefit of dealing with a large, established company like Area Access is parts availability. Many elevator businesses keep very few parts in stock, simply ordering from the vendor what customers need, as they need it. The problem with this approach is turnaround time. Even if the vendor has the part in stock, your elevator, stair lift, or scooter lift could be sitting idle for days while the part you need makes its way through the shipping system. Alternatively, you could end up footing a big extra charge for expedited shipping – and still have to wait at least overnight to get repairs started on your equipment.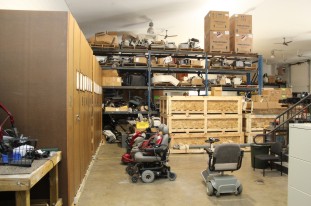 With Area Access, the most common parts – and many of the less-common ones – are as close as our well-stocked warehouse. We have parts for home elevators, light commercial elevators, wheelchair lifts, scooter lifts, and more.
Don't get stuck waiting days or weeks for a part you need. Deal with Area Access and benefit not only from our large selection of in-stock parts, but also from a crew of technicians who can quickly identify what you need.
---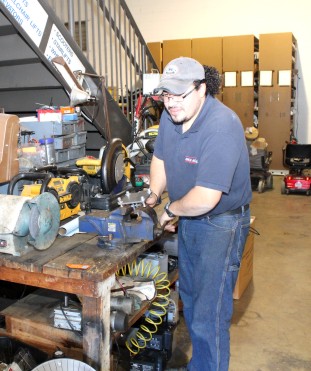 Qualified Service Technicians
Area Access technicians are rigorously trained in every area of work on accessibility equipment. Our staff regularly attends factory training sessions with leading manufacturers of home and commercial elevators, stair lifts, and more. Our technicians hold numerous certifications from these hands-on sessions. More importantly, they have the benefit of many years' practical experience with an elevator contractor that's been in business since 1983.
Working inside people's private homes, our technicians understand the importance of maintaining high professional standards. We have been honored with the business of numerous well-known Washington figures such as former Republican presidential candidate Bob Dole. We hope to earn your service work as well, no matter how large or small the job may be.